Poland
Supplier – Poland

Diller: Nasiona Marihuany
Country: Poland
About us: We offer high-quality feminized seeds of the best varieties from professional breeders working in Poland, the Netherlands, and many other European countries! The products comply with international quality standards and have ideal living characteristics. Everyone can find a suitable strain in the assortment of our store!
To shop
---

Diller: SeedFarm
Country: Poland
About us: Cannabis seeds for all, fast, efficient and safe! It is our motto from the beginning of the store. And we were able to fully realize our plans. All our customers receive excellent fast service, security, and confidentiality, as well as the products of the highest quality. We offer you only cannabis seeds from the best producers in the world!
To shop
---

Diller: Eastseeds
Country: Poland
About us: Eastseeds.com is one of the best and safe producers of cannabis seed that work in the Czech Republic, Hungary, Poland and almost in any other country in Europe. Here are available varieties of seed banks that have passed the test of time and have the perfect, fully stabilized and incredible strong genetics.
To shop
---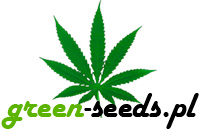 Diller: Green Seeds
Country: Poland
About us: We have extensive experience with quality seeds from different manufacturers. Caring of customers, Green Seeds store their seeds in the most favorable conditions. All seeds were received directly from manufacturers and large seedbanks. Green Seeds shop guarantees its customers security. All orderings are encrypted and protected by a SSL certificate.
To shop
---

Diller: F2 Seeds PL
Country: Poland
About us: Polish internet shop of cannabis seeds with an excellent range of leading European brands. The store offers a wide range of autoflowering, feminized and regular varieties.
To shop